Almost 2 years ago I backed a Kickstarter with an interesting premise: part coloring book, part magic trick, it promised to provide 6 completely different coloring book-style flip books in one tidy little package.
They even had a 2nd book – Blanko – for people who wanted to draw their own. I backed at the level where I got just the one already-illustrated book – Molecularis – and when it arrived I can say with complete sincerity that I was absolutely delighted.
The flip book comes in a snug little box/case to keep it clean and protected, and there's even a neat little secret hiding inside-
A handy little page separator to put between the pages as you color! It appears to be made of the same sturdy cardboard as the cover, which is great as it will help prevent depressions from going through to subsequent pages and causing ghost images to come through.
The book actually contains 6 individual flip book animation sequences, with a different one visible depending on how you hold/flip the pages. The secret is in how the pages are cut, similarly to those "Now it's empty! Now it's illustrated! Now it's fully colored!" 'magic' books magicians use. The illustrations are so fun and playful and I couldn't wait to pull out my coloring supplies and dive in.
But I hesitated. You see, the book is reversible, in the sense that there is a different illustration on the back of each page, which will be used in a completely different animation. What if I used the wrong media? What if my markers bled through? What if water-soluble products warped the paper? The page protector is a wonderful inclusion, but it will only stop staining from going through to the following pages. It cannot prevent bleed-through onto the back of the page being worked on.
So I did something that's perhaps a little unorthodox. I contacted Flipboku through their Facebook page and asked if they had any extra paper, of the kind they'd used in Molecularis. A full sheet… scraps off the cutting room floor… anything, in any size, would work as long as it was the same paper quality, which I could then test with a range of coloring supplies.
Perhaps because they're a little unorthodox themselves, they agreed (thanks Julie!), and a little while later I received a thin, flat package in the mail. I'd expected scraps, perhaps narrow little trimmings from when they cut the pages to size, but instead I was pleasantly surprised to find two good-sized sheets of the Molecularis paper, as well as a couple of pages from the Blanko book as well.
The first thing I did was figure out how many products I was going to test, and then draw a grid on the sample papers to delineate each implement. For the Blanko paper I kept the grid small enough to only use one sheet, because it's regular paper and I was pretty sure I knew how the different media would react.
On the Molecularis paper I went for a bigger grid, using most of one sheet so I could save the other for future testing if necessary. Since the coloring images in the flip book are mostly all small-ish, ovoid shapes, I drew a little squished circle in a similar size so I could see if coloring a contained shape would cause more bleed (from going over and over the same area to fill it in). I also kept a few sections wider for testing water-activated media like Inktense, watercolor pencils and Neocolor II water-soluble crayons so I could see if the paper would warp after getting wet.
I ended up testing 26 different coloring tools, focusing mainly on wet-based media. I didn't test crayons because I knew they would be fine, though I did include colored pencils just so I could see if the pressure they required would indent the paper at all.
The supplies tested are:
Sharpies – regular (fine) point
Sharpies – neon [I was curious if the brighter pigment would be "juicier" in a way that would be more likely to cause bleed-through]
Sharpies – chisel-tip [same rationale as for the neons, except due to the amount of ink transferred from the wider nib]
Sharpies – metallic [I wondered if the metallic ink was a different formula from the regular one so would behave differently]
Sargent Metallic Ink Markers
Studio Metallic Ink Markers (from Dollarama)
Micron fineliner – 0.5 size
Copic multiliner – 0.8 size
Bic Mark-It! fine tips
Bic Mark-It! ultra-fine tips
Stabilo 88 0.4mm fineliner markers
Staedtler Triplus 0.3mm fineliner markers
Crayola Super Tips
generic highlighter
Faber-Castel Polychromos colored pencil
Spectrum Noir alcohol markers
Gel pens (assorted brands)
Gelly Roll gel pens (assorted colors)
Glitter paint markers
Derwent Inktense water-soluble ink pencils
Koh-I-Noor Mondeluz Aquarelle watercolor pencils
Caran D'Ache Neocolor II water-soluble crayons
Wink of Stella clear glitter brush
Studio Roller Pen
Here's my testing grid after doodling. I deliberately picked purples & blues as those dark colors tend to bleed through more frequently than yellows and greens, etc.
I have to say that coloring on the Molecularis paper was a WONDERFUL experience! Nearly every product I tested glided smoothly over the paper without effort and left rich, even color with minimal strokes or feathering. Only a few products bled over the shape outlines, but they were all Sharpies which are alcohol-based and often have a bit of overbleed. The paper handled the wet media column on the right like a champ, thick like a cardstock so there was no warping, but with just enough texture to get mileage out of the watercolor media. It's also lovely with colored pencils, having just enough tooth to take color well, leaving me certain it would also be great with charcoal & graphite.
The Blanko paper handled just like regular paper, because that's what it is. It is smoother than the Molecularis paper, much thinner, and much more of a bright white.
Ready for the results? I was! I deliberately didn't peek at the back at all while swatching, and had left the paper overnight in case any seepage would occur as the inks dried. The next day I turned the papers around and-
The results 100% blew my expectations out of the water!
I'll start with the Blanko paper. As it is regular paper, there were no surprises there. The alcohol-based products bled through as expected, the very wet gel pens bled through as well, as did the water-soluble ink of the Inktense pencils (though that was likely due to the water saturating the paper). As for the other markers, while they didn't bleed as much as the first ones mentioned, most of them had significant ghosting and shadowing through the thin paper.
What really surprised me, however, was the Molecularis paper. There was almost NO bleed-through! I found myself double-checking to be sure, but really- this is it. I numbered the back to make the areas easier to check, and the only one that had anything close to bleed-through is #20 – "assorted Gelly Roll". Specifically the ones that bled are their Gold Shadow line, which is a two-tone ink that leaves a colored outline with a gold fill.
The alcohol-based Sharpies and Bics didn't bleed. The Spectrum Noirs didn't bleed – which means Copics won't. The water-soluble medias didn't bleed nor warp, even with a significant amount of water used (I activated all the wet-media with my Derwent waterbrush).
It's not completely perfect, of course. If I LOOK for issues while the paper is flat (above), I can see slight ghosting in cells 3 (chisel-tip Sharpie), 9 (Bic Mark-It fine tip) and 17 (black colored pencil, applied with firm pressure to fill in the shape). However I don't believe these are issues that would affect the intended use of the coloring flip book.
I'm blown away, I really am. If I hold it up at an angle, allowing a bit of light to get underneath, there is the slightest ghosting where I colored in the other blobby shapes, with still only the cells referenced above having the most visibility (the Sharpie and Bic showing not only the coloring-in but also my doodling as well).
I'm really impressed. I've used many coloring books where I've had to make a conscious choice about what page I wanted to color, knowing the image on the reverse would be ruined. Obviously with a book meant to be reversible the company had to consider this, but it almost sounded too good to be true, which is why I had to test it for myself.
Since their original launch Flipboku has expanded their flip book range, with not only the Molecularis and Blanko books (or a bundle with both!) but also fully-illustrated flip books designed in collaboration with different artists. If you're into history, sci-fi, or even romance, you'll find an animated book that leaves you in awe of the magic in the tiny printed movies.
You can visit their website here to shop their really cool products, or click here to access their brand new 2-volume Kickstarter that officially launched yesterday.
The first volume of the new Kickstarter, Dots, is a flip book with 6 different animations (also called sequences) created by internationally renowned animators. Each side of the flip book contains 3 different sequences made up of 36 pages. Once you have connected all the dots in one sequence, all you have to do is flip it to discover what is hidden behind the dots. After that, you can even grab your favorite coloring pens and color the animations, so in fact you have a dot-to-dot flip book and a coloring flip book, all in one!
For the second volume, Lines, they have selected some of the most puzzling optical illusions and turned them into animation. Most of these sequences are based on the dot-to-dot technique as well. They work in a similar way to the ones featured in Dots, but in addition, once all the dots are connected and the pages are flipped, the animations produce mind-boggling optical illusions. Ranging from astonishing to downright weird these sequences include impossible figures, geometrical illusions and visual paradoxes that will play awesome tricks on your eyes and mind.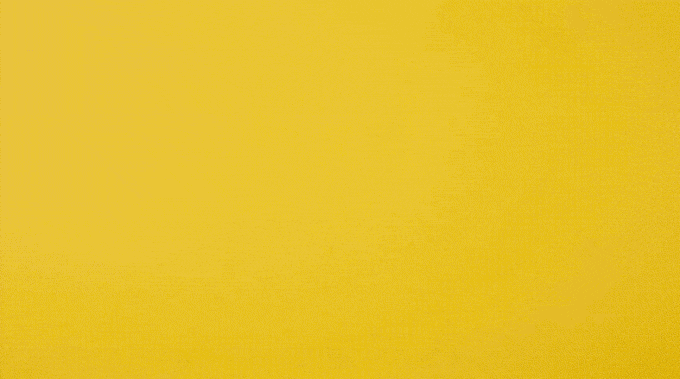 Note- The above text and gifs are taken from their Kickstarter. While some of the product links above are affiliate links (Amazon) this post is not sponsored. I ordered and paid for Molecularis on my own and Flipboku hasn't done anything for me beyond send me the paper samples at my request. I just thought it was a unique variation on a coloring book that my readers would enjoy. Happy coloring!