Chances are that a number of you who follow my posts here also follow NerdECrafter over on YouTube, but for those who don't I wanted to share the news that Jackie's got a new craft kit out!
Last year she put out her very own craft kit – the Not Another Crap Kit. The heavy box was packed full of supplies and included (sing it with me) Everything You Need.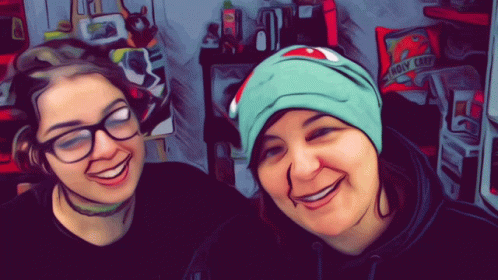 I bought one and really enjoyed making custom characters with my boys. It was a great activity that kept them busy during the Christmas holidays, and they really impressed me with their artistic skills!
A full post about their creations will come but here's a little glimpse:
As a fellow Montreal-er I'm so happy that the first box sold out well enough that she's now got another out – the SUPER Not Another Crap Kit – aka S.N.A.C.K.!
Per the Smart Art description, this new kit has a value of over $250 and is "full of a completely new set of crafting supplies that even the most experienced of crafters may find brand new! Featuring a hand-sculpted mold by Jackie herself, let your imagination soar and create your own mythical beast to inspire even the saltiest of grains. With stunning paints, a sharp pointy thing, and your very own airbrush, think outside the box and craft something truly all your own."
Unlike the first kit that featured a humanoid-shaped character, this new one is more mythically-based, while still having the armature holes to allow you to add wings, tails, or anything else you desire!
The first kit gave the boys and I our first introduction to UV resin and this new kit is an introduction to airbrushing, as it even comes with an actual portable airbrush kit and paints (along with figure, base and wing molds, clay, tools, brushes, and everything else down to rubber bands to help hold the mold together).
This is not an ad– I bought the first kit because I wanted to support a local crafter and this post is for exactly the same reason.
Find the kit, and more information, here!